WEIGH / LOAD CELL FILLING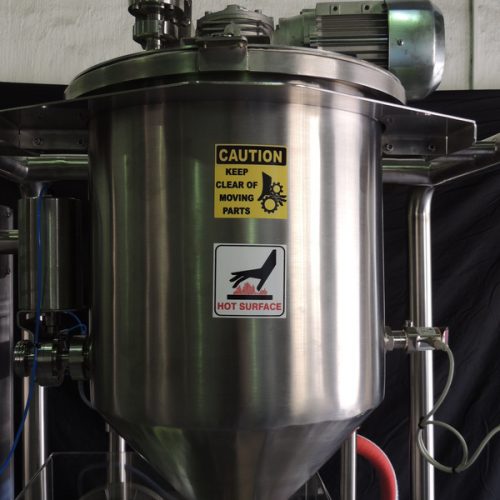 ADVANTAGES
We offer a full pressure system.
Volumes are achieved via load-cells.

No barrels or piston seals.

No linear piston pump maintenance issues.

Extremely easy to clean and change over product.

Very little maintenance.

Easy to CIP, and with pressure in the line.

No issues with priming the barrels due to air etc.

Extremely flexible and accurate. Each bottle is tared prior to filling, ensuring that any weight in container fluctuations are accounted for.

Volumes adjusted in actual grams and not pulses/percentage
SPECIFICATIONS
Our Weigh / Load Cell Filling Machine has the following specs:
Header, 316 stainless steel in product path.

Complete on own free-standing frame.

Below style level nozzles with din nut attachment to tank for easy removal.

Pneumatic bottle lift system lifts 2 bottles at a time.

Fully adjustable for different size bottles.

Automatic level control valve with stainless steel float.

Includes 1 set of nozzles.

Operator will load and remove the bottles manually.

Complete stainless steel construction.
CAPABILITIES
Capabilities of the weigh/ load cell filling machinery depends on options selected, container styles / sizes, and level of machinery automation
Container Sizes: 50 ml – 1 ton

Industries: Food, Chemical, Pharmaceutical, Cosmetic

Product Temperature Range: 0-100deg
ALL FILLING MACHINERY INCLUDES:
Fixed Point Adjustment Nozzle Rack
With the option of:
Partial Pneumatic Dive

Full electronic ball screw dive system
Polycarb Guarding (if applicable)
With the option of:
Electronic Safety Interlock Switches

CIP Trough